Every Sunday morning - as part of our AM Worship experience, the children receive a "Kidz Message" from Pastor Rick as part of our service, then are dismissed to KDZ for their own activities, Bible studies, games, movies - whatever the week may have for them.
KDZ is led by gifted men and women - often with the help of a teen or two - that the children look up to. As with all of our Teen and Children's ministries - KDZ is guided by our "Safe Place" policies and guidelines - to ensure the safety of our children and yours.
(KDZ is for children age 4 years old - 5th grade.)
In seeking to meet the various needs of the people of our community - including their physical / nutritional needs - we provide a Food Pantry for the people / families of Otisfield. We provide a wide variety of canned and boxed goods (occasionally/seasonally fresh food).
Our hours of service are:
1st and 3rd Tuesdays, 10:00 am to 12 noon
Because there are local Food Pantries in the surrounding communities as well, our pantry is for residents of Otisfield only, however, we also work hand in hand with the East Otisfield Baptist Church, as well as other pantries in the area - in sharing food with each other, and providing for our community.
As God provides food and funds for us, we open our doors to you. If you are in need, please stop by.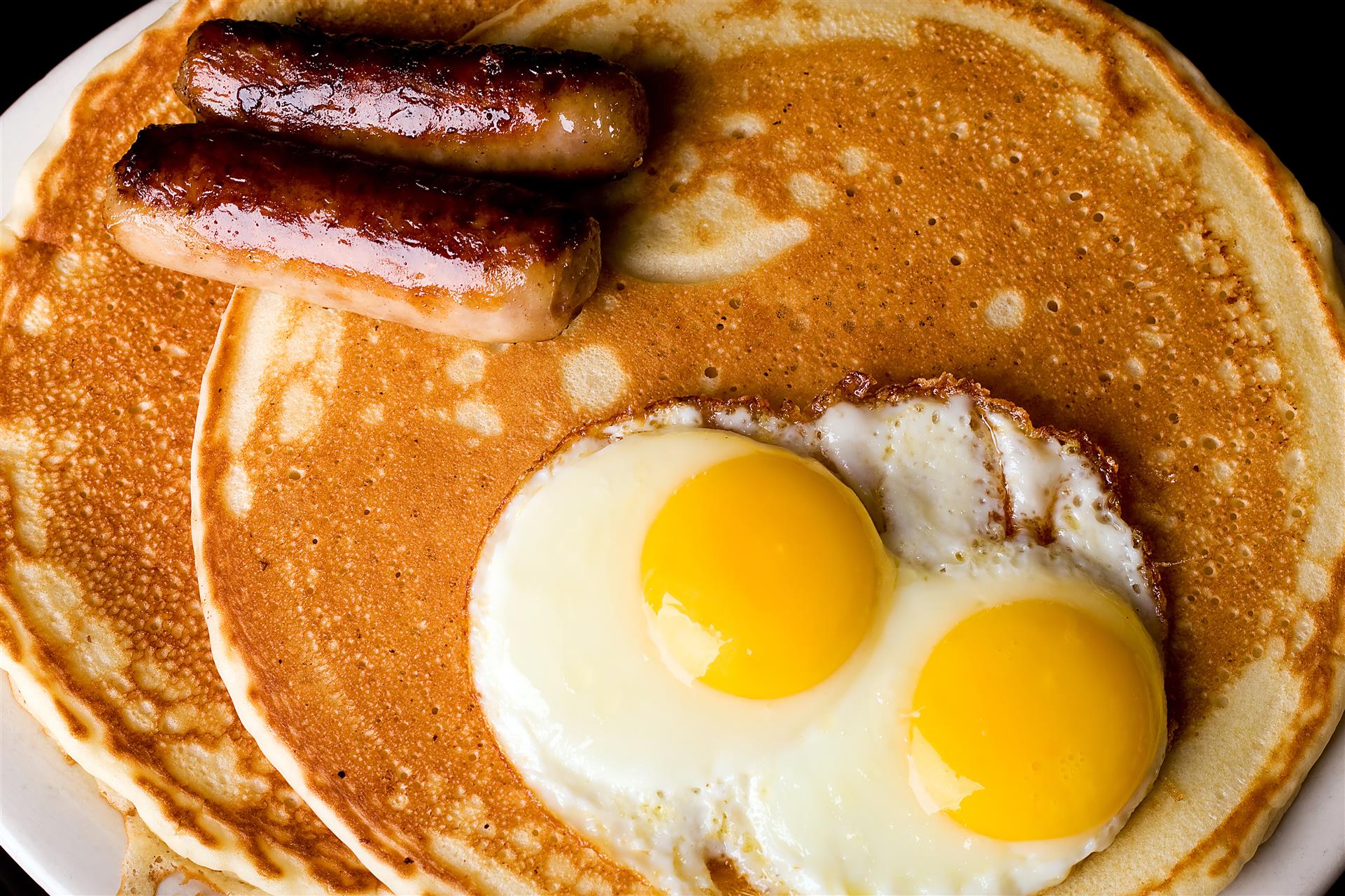 Calling all men to enjoy an early morning of breakfast of great food, always interesting conversation, and meaningful prayer. We offer TWO meeting time options: 1) the 2nd Sunday of each month, at Bolsters Mills Country Store in Bolster's Mills village, at 7:00am, and 2) the 3rd Thursday of each month, at the Church Building, at 8:00am. Just stop by, sit down, and join us for an hour - and, as always, inviting Guests is highly encouraged - ALL men are welcome. COME AND ENJOY!
Special thanks goes to our friends at "the Store" for opening their doors for us so early on a Sunday!
At Spurr's Corner Church there are many opportunities for you to use your artistic gifts to praise and worship God. Children, youth, and adults are welcomed to participate. Come join us as we seek to serve God through the arts!
Our Worship Team includes vocalists, musicians (guitars, flute, and others that God may send our way). Our Worship Team meets for rehearsal every Thursday at 6:00 pm.
Our monthly Community Suppers are open - at no cost - to anyone from the surrounding communities that would like to join us for a full supper, including: main dish, salads, desserts, and beverages. The Menu is different month!
We meet on the 3rd Saturday of every month, from 5 - 6pm.
(excluding June - August)
This is always a wonderful evening, so come and enjoy a great meal, along with old & new relationships.
Youth are important to us, and we are in midst of "rebuilding" our Youth Ministry - through activities (Portland Pirates hockey game, "Get Air" Trampoline Park, Snow-tubing, etc.), in-home get-together's, and other opportunities.
If you have questions about our ministry, please feel free to call the Church Office for more details.